The Plaza @ Saxony MarketPlace
The Plaza is a 110,000 square-foot retail complex in the MarketPlace @ Saxony in Noblesville, IN, owned and managed by McCrea Property Group. Its prime location is part of a vibrant Indianapolis growth path that links the City of Fishers and the City of Noblesville. A magnet for dynamic businesses, this large retail area is part of the Saxony Corporate Campus, a hub for industry, restaurants, hotels, and retailers. The Plaza in the MarketPlace @ Saxony is home to a number of high-profile tenants, such as: Burlington, Five Below, Marshalls, Michaels, and Petco.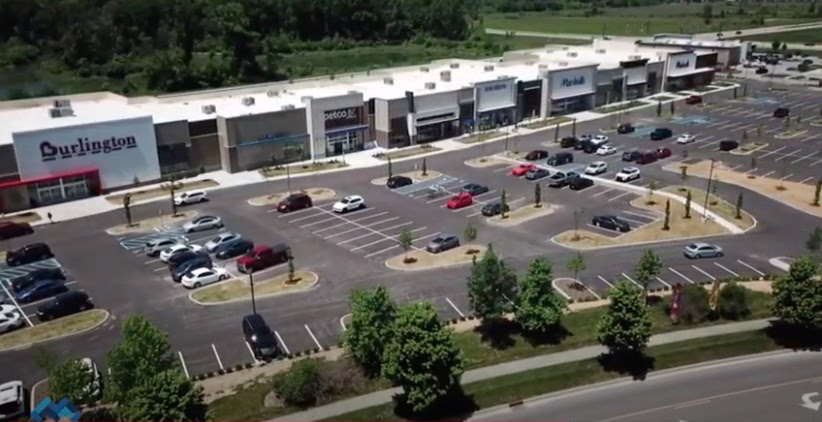 The Plaza @ Saxony MarketPlace was completed in early 2020 with staggered openings from March though July. While construction is complete, there are three remaining vacant spaces currenlty in negotiations for lease. Visit this page for updates and future news about The Plaza.
For leasing information, contact McCrea Property Group.
Learn more about the businesses in The Plaza: