Witten Park District
Witten Park is Saxony's "Central Park," located at the geographical center of Saxony Village.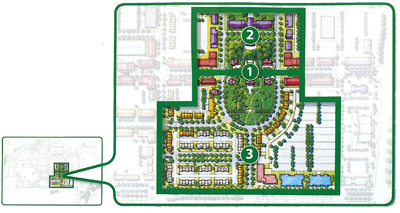 Regularly activated with arts, cultural and educational events and programming, and opportunities for outdoor dining and café lounging, the Witten Park District will be a destination for community gatherings, while providing a refreshing getaway for visitors or residents of Saxony Village.
Learn more about Witten Park, Click here.