Saxony Beach Rules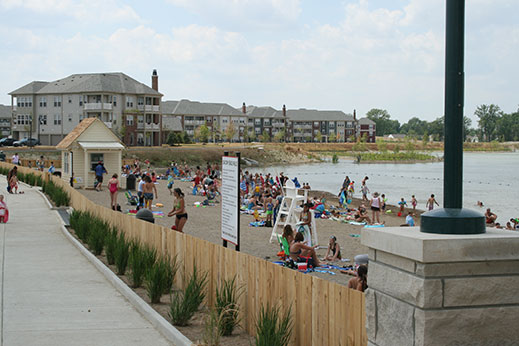 All users must sign a waiver at the beach office before entry.
Swimming permitted in designated areas only.
Children under 16 years of age must be accompanied by an adult.
The Fishers Parks reserves the right to close areas to swimming for health and safety reasons.
Beach will be open to the public from 11a-7p, seven days a week; from Memorial Day to Labor Day.
At the sight or sound of inclement weather the beach will be cleared until further notice.
Only U.S. Coast Guard approved life jackets may be used.
Keep away from the Lifeguard Stand areas.
No smoking on the beach.
Alcohol is prohibited on the beach.
No obscene language.
No rough play is allowed.
Beach is not responsible for lost or stolen items.
Soft balls, Frisbees, and beach balls are permitted on the beach.
Inflatable rafts and flotation devices are permitted in designated swim areas.
Loud music or noise which disturbs beach patrons is prohibited.
No fires, fire pits, or grills allowed on the beach.
No glass containers are allowed.
No fishing near the swimming area.
No pets on the beach.
No unauthorized motorized vehicles on the beach.
Please put all trash in trash receptacles.
Thank You for visiting Saxony Beach!