Saxony Lake Rentals and Classes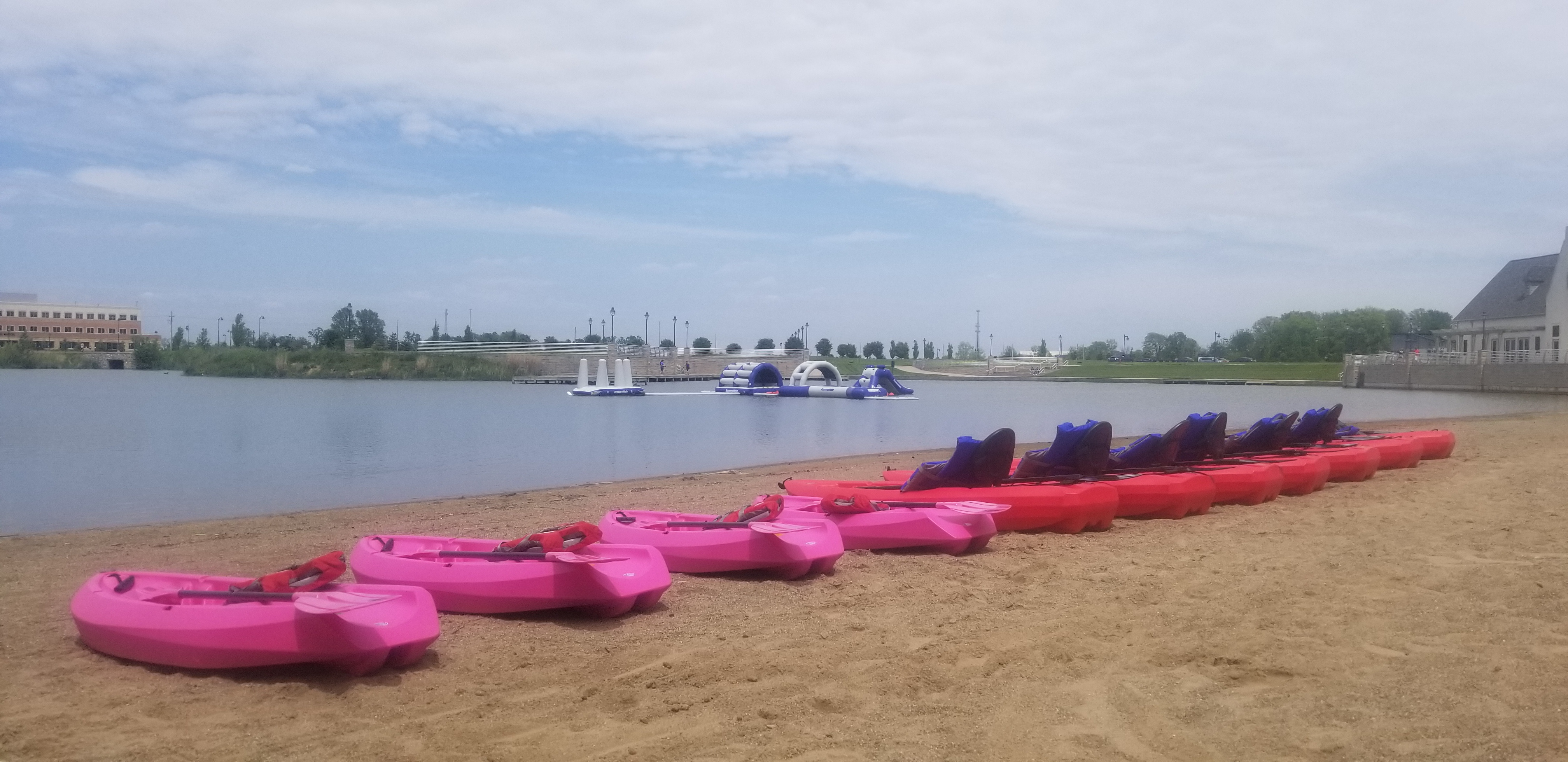 Kayak rentals are available daily through Edge Adventures.
Edge Adventures
Website: Edge Adventures - Fishers Parks
Phone: (574) 850-3517
Click HERE to book your admission or rental!
Admission and Rental Prices
Admission: Free for Fishers Residents, $5 for Non-Residents
Beach Umbrella Rental: $10 for all-day rental
Beach Mat Purchase: $10 (purchase only)
Beach Cooler Pack: $15 (includes cooler, 4 drinks, 4 snacks - purchase only)
Single Seat Kayak: $10 per hour (adult and youth)
AquaGlide Inflatable Obstacle Course:
For most current rental and pricing information, please contact Edge Adventures.
Thank you, and please have a fun and safe time at Saxony Lake & Beach!