Indiana Members Credit Union Celebrates Fishers Branch Grand Opening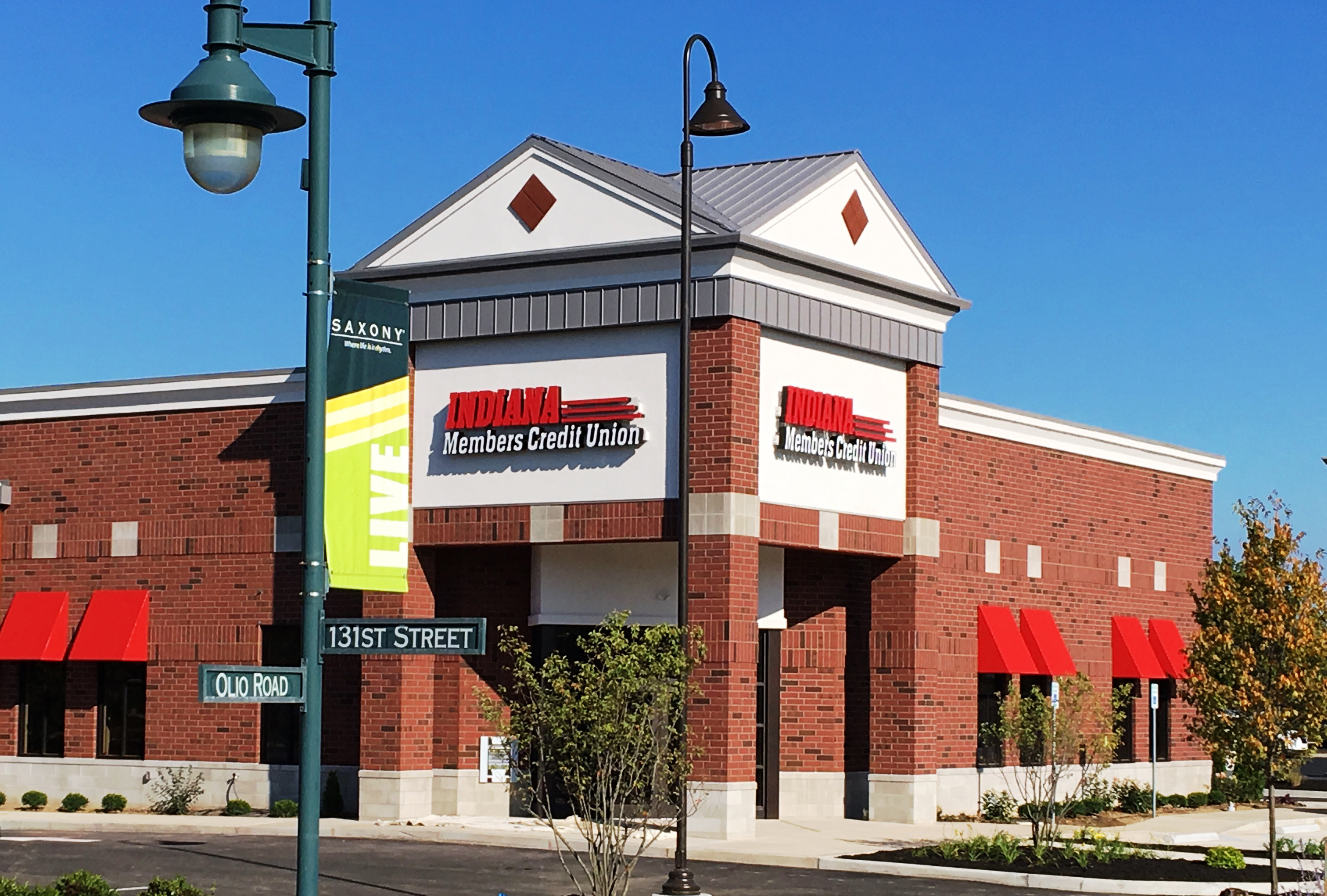 (Indianapolis, IN) Indiana Members Credit Union (IMCU), Central Indiana's largest credit union, is celebrating the opening of its newest branch in Fishers, IN, Friday, October 6, 2017 and Saturday, October 7, 2017. The Fishers Branch, located at 13220 Olio Road in Saxony, is IMCU's 26th location in Central Indiana.
Events for the Grand Opening Celebration include:
•

Ribbon cutting ceremony Friday, October 6, 2017 - 10 am

•

Grand opening celebration Friday, October 6, 2017 – 9 am-6 pm and Saturday, October 7, 2017 – 9 am-1 pm including: refreshments, enter to win a $500 grand prize, door prizes and giveaways

•

Saturday, October 7, 2017, a live remote

by 99.5 WZPL – 9 am-11 am,

special appearances by Indy Eleven Mascot Zeke – 10 am-11 am, and Indiana Pacers Mascot Boomer – 11:30 am-12:30 pm
This full service, technology focused branch includes Interactive Teller Machines both inside the lobby and in drive up lanes. Branch hours are Monday through Thursday, 9 am-5 pm, Friday, 9 am-6 pm and Saturday, 9 am-1 pm. Drive thru hours effective October 2, 2017, include Monday through Friday, 8 am-7 pm, and Saturday, 9 am-1 pm.
Ron Collier, president and CEO of IMCU, spoke about what makes IMCU unique in the industry. "We live the full-service, great member service concept that others talk about," Collier enthused. "We know our members, and we are committed to taking care of them. All of our branches are full service branches. Everything that we do and strive for has to do with benefiting the lives of our members. The banking world is a world of numbers and electronics, but we believe it's also a world of people, and that's why we choose to make our members lives easier with not only the technologies we provide, but also the great staff we put in place to support them."
Sean McKinnies, Senior Vice President of Saxony Management Company commented, "Indiana Members Credit Union is great fit for Saxony. Their financial service offerings and available technology complements the lifestyle within the Saxony community completely."
About Indiana Members Credit Union
Indiana Members Credit Union, headquartered in Indianapolis, Indiana, was founded in 1956 on the campus of IUPUI. IMCU has since grown to 26 branches in Central Indiana, offering consumer and business members a better financial alternative and a full array of products and services. Traditionally offering better rates on loans and deposits, IMCU maintains true to its roots by "Keeping It Simple" for members. For more information, please visit IMCU online at www.imcu.com.
About Saxony
FISHERS, INDIANA- Saxony, utilizing "new urbanism" principles in its design, is a 750-acre development that spans both sides of I-69 and Exit 210 in Hamilton County. At build-out, the $1.5 billion project will include a mix of corporate office, retail, entertainment, civic, multi-family and single family uses, all set within a framework that is a home to leading edge companies such as Community Health Network, Helmer Inc., IU Health, Verus Partners, The Wesleyan Church Foundation, Performance Marketing Group, Cabela's and leading retailers and an affluent, vibrant workforce. Saxony is one of the premier properties developed by Republic Development LLC. A multi-state real estate development company specializing is the development of mixed-use properties. www.saxony-indiana.com www.republicdev.com