Noblesville chosen as the first Indiana location for Aspen Creek Grill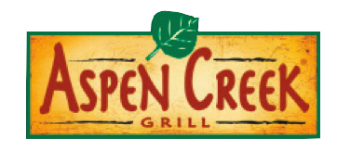 Aspen Creek Grand Opening November 16 at Saxony
NEWS RELEASE: For Immediate Release
Noblesville has been chosen as the first Indiana location for Aspen Creek Grill, focusing on "amazing fresh food and genuine hospitality," adding over 100 new jobs in the area.
Noblesville, IN (November 2015) – Fishers, IN based Ultra Steak, Inc is pleased to announce the opening of a new Aspen Creek Grill in Noblesville, IN located at 13489 Tegler Drive. The new 'made-from-scratch' restaurant with a prominent location across from Hamilton Town Center will open Monday, November 16. The Noblesville Aspen Creek Grill marks the 1st location in Indiana for the rapidly growing concept.
"Our new restaurant is a great fit for central Indiana and we look forward to welcoming the local community to our restaurant, said John Swope, Market Partner of Aspen Creek Grill. Swope has partnered with, Michael Bennett, a Hoosier native, to be the Managing Partner of the Noblesville location.
Aspen Creek Grill is known for its genuine hospitality and its made-from-scratch fare. The new Noblesville restaurant will serve the concepts' bold flavors showcased in updated homemade classics. The menu offers the finest quality and selection of hand-cut steaks and house-smoked ribs, as well as, freshly chopped salads, rich and creamy pastas, a variety of hand crafted burgers, a dozen sides to choose from, and freshly squeezed lime margaritas.
The newly built restaurant is a full-service, casual dining experience with an ambience of a relaxing mountain lodge – with rustic barn woods, soft lighting, and upbeat classic rock hits. Guests will be treated to the freshest ingredients, hand-crafted into a variety of delicious choices for a friendly dinner out.
Aspen Creek Grill is open Monday thru Thursday from 4:00 pm to 10:00 pm, Friday and Saturday 11:00 am to 11:00 pm, and Sundays 11:00 am to 10:00 pm. For more information, please call (317) 559-3300 or visit our website at www.aspencreekgrill.com.
To apply, please visit http://www.pleaseapplyonline.com/acg/.