Construction on new building for Village Dental at Saxony begins.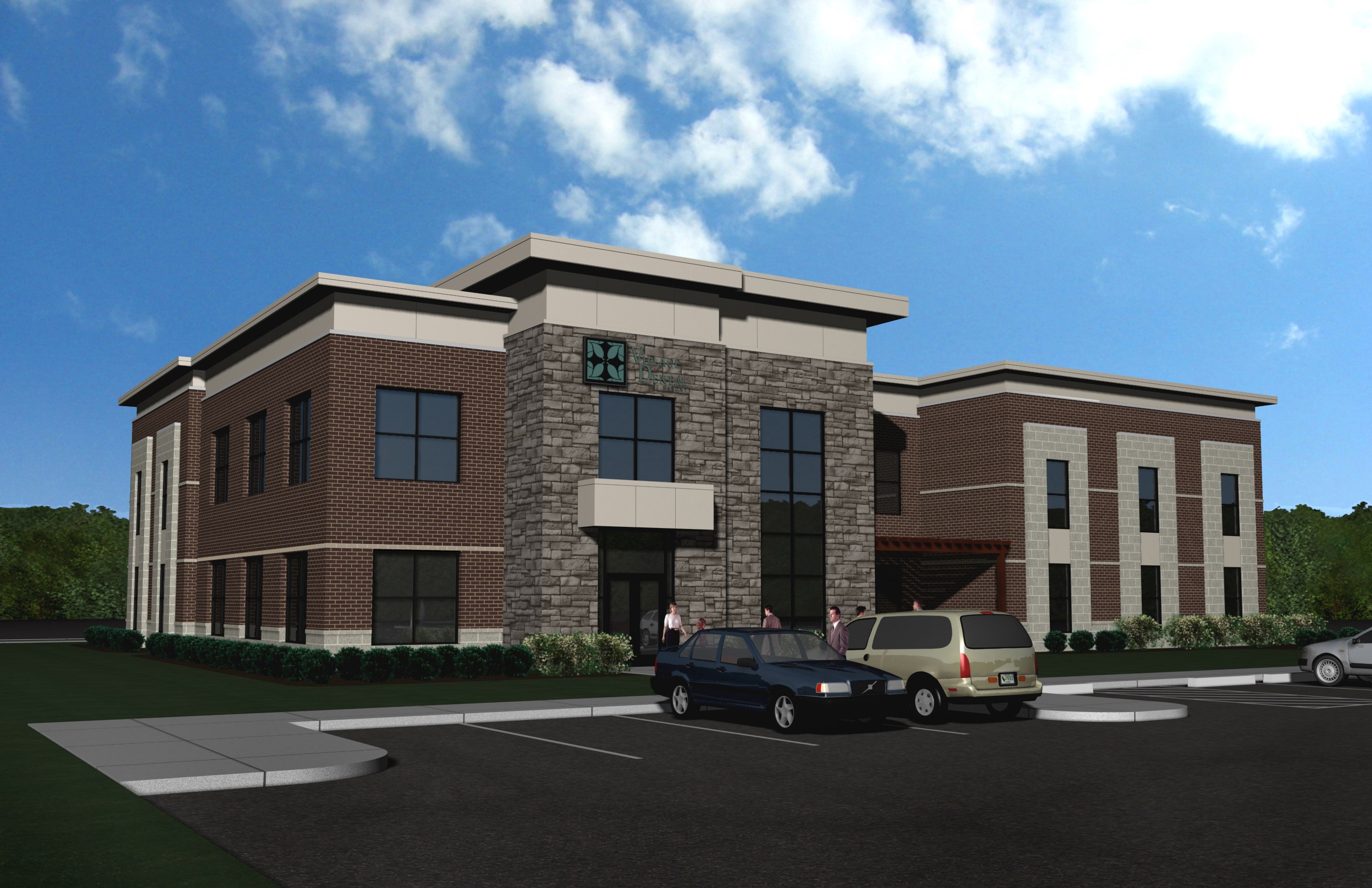 FISHERS, INDIANA – Saxony is excited to announce that Village Dental at Saxony will be moving to a brand new building located at the corner of 134th Street and Overview Drive, in the same block as their current location. The construction is expected to continue until October 2018, when doors will open to welcome patients to this brand new state-of-the-art facility. Until then, Village Dental at Saxony will be business as usual in their current space on the first floor of the Bonn Building. www.fishersindentist.com
Over the years, many patients have requested Village Dental to provide specialty services where they do not have to leave the office. In addition to their current team, the new office will include specialists in Pediatric Dentistry, Orthodontics, Endodontics (root canal procedures) and Oral Surgery. This is unique in the dental world and the Village Dental staff is extremely excited to incorporate this under one roof! "Our patients will no longer need to have a separate pediatric dentist or orthodontist, or have to go to an unfamiliar specialty practice for procedures" says Dr. Michael Talbott, one of the owners of Village Dental at Saxony. He adds, "Another wonderful benefit is our ability to collaborate daily with experts from multiple disciplines in order to provide the absolute best care for our patients. We are really fortunate to have that opportunity."
It has taken two full years to design the building in order to make sure every aspect of patient care was carefully considered. Dr. Claire MacIntyre, another owner of Village Dental at Saxony, says "When we designed this facility, every decision was based on how it can improve the experience for our patients. Our goal is to change the perception that dentistry is scary or difficult. The features built into this facility help us to accomplish that." The patients will see and feel the difference with amenities such as; dual sided fireplace in the inviting reception area, ceiling TVs in each treatment room, and the use of digital technology for accurate diagnoses.
In addition to providing comprehensive dental treatment, a 115-seat learning facility will be located on the second floor to host company meetings, community events, and national dental lecturers to present to dentists and dental teams from across the state. For most dentists, continuing education is the forefront of their lifelong learning process. For Dr. David Bender, the founder of Village Dental at Saxony, it was engrained in him from birth! "My dad was an elementary school principal and my mom was a teacher. I learned a long time ago that education never stops. I suppose that is our foundation for establishing the Village Dental Institute."
Sean McKinnies, Senior Vice President of Republic Development, shared these comments about the addition of this new project, "Village Dental at Saxony has provided great dental health in the Saxony neighborhood for the past 11 years. They are an important part of this vibrant community and we are excited about the addition of this new facility and their expanded service offerings."
Saxony, utilizing "new urbanism" principles in its design, is a 750-acre development that spans both sides of I-69 and Exit 210 in Hamilton County. At build-out, the $1.5 billion project will include a mix of corporate office, retail, entertainment, civic, multi-family and single family uses, all set within a framework that is a home to leading edge companies such as Community Health Network, Helmer Inc., IU Health, STAR Financial Bank, Verus Partners, The Wesleyan Church Foundation, Performance Marketing Group, Cabela's and leading retailers and an affluent, vibrant workforce. Saxony is one of the premier properties developed by Republic Development LLC, a multi-state real estate development company specializing in the development of mixed-use properties. www.saxony-indiana.com www.republicdev.com