*Rescheduled* Village Dental Open House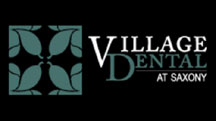 02/02/2019 12:00 PM - 02/02/2019 02:00 PM

You're invited to Village Dental's Open House!
Take a tour of their brand new office and be entered to win an Apple Watch!
BONUS: Bring a friend, new to Village Dental, and receive an extra raffle ticket for each friend you bring. Your friends will get a raffle ticket too!
They can't wait to see you there!