Waterline Church Easter Egg Drop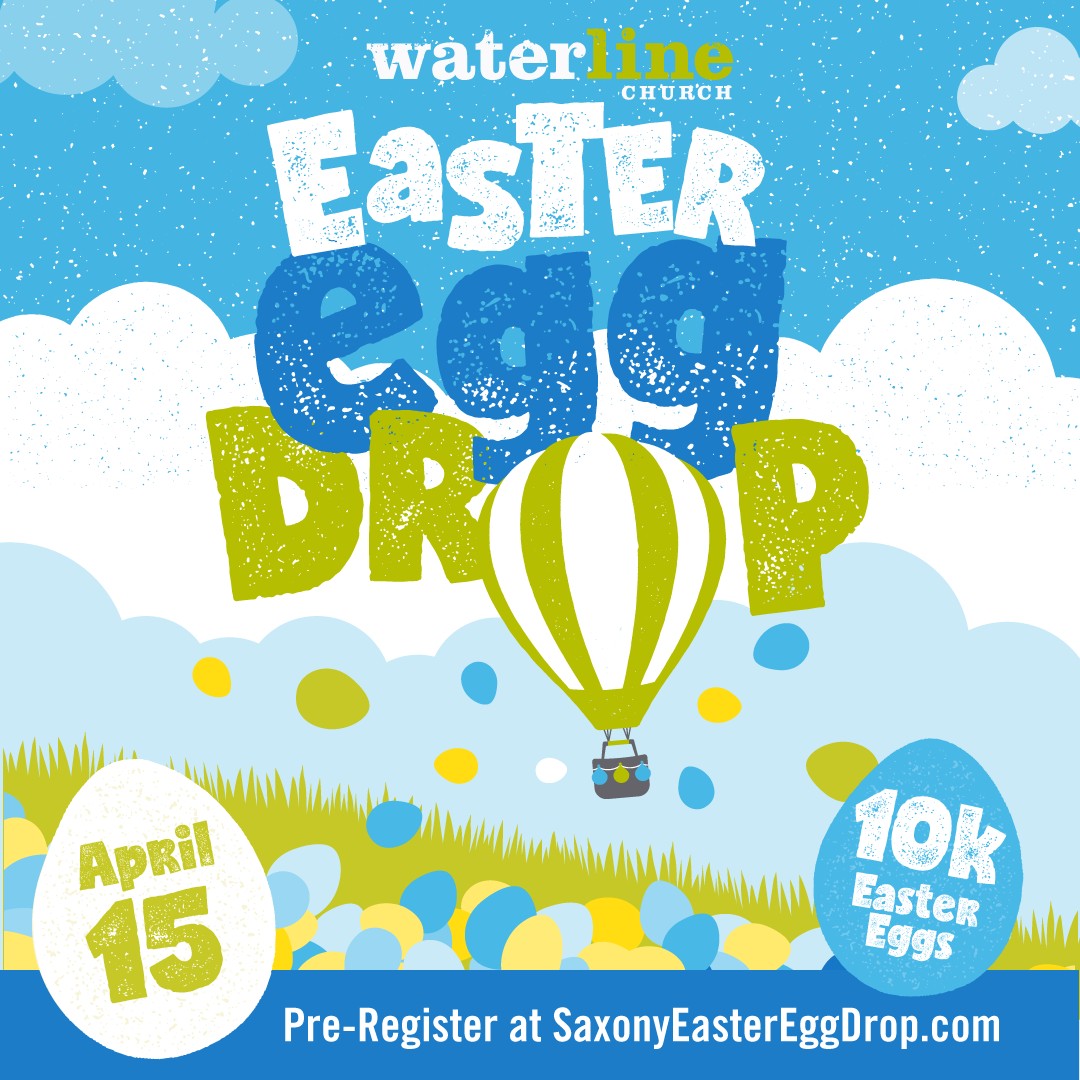 04/15/2017 12:00 AM - 04/15/2017 11:59 PM

On April 15th, the community is invited to join the first Hot Air Balloon Easter Egg Drop in Saxony hosted by Waterline Church. Thousands of plastic Easter eggs will be dropped from a hot air balloon…yup, you heard that right – a hot air balloon! Pre-register your children to participate in one of four age-specific egg hunts with 10,000 eggs! The Waterline Church Easter Egg Drop is a FREE Easter Egg Hunt open to the first 750 pre-registered children in our community up to age 10.
Register at SaxonyEasterEggDrop.com
This event is SOLD OUT.