2015 Movie in the Park: Monsters University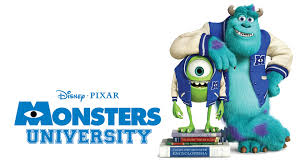 05/23/2015 07:30 PM - 05/23/2015 09:30 PM

Saturday, May 23, Dusk (~9:00pm) Witten Park – 13258 Saxony Blvd. Fishers, IN 46037
Join Saxony for its 2015 Movies in the Park sponsored by Logan Street Signs and Banners. This outdoor movie series is held in Witten Park in Saxony and features movies the whole family can enjoy. Settle in for the evening and bring chairs, blankets and your favorite snacks while you enjoy popular movies, old and new rated G to PG-13.
Monsters University (2013)
Ever since he was a kid monster, Mike Wazowski has dreamed of becoming a Scarer. To make his dream a reality, he enrolls at Monsters University. During his first semester, he meets Sulley, a natural-born Scarer. Sulley and Mike engage in a fierce rivalry that ultimately gets them both kicked out of MU's elite Scare Program. To make things right, Mike and Sulley -- along with a bunch of misfit monsters -- will have to learn to work together.


1 hr. 44 min.
G • General audiences - all ages admitted.
Cast: Billy Crystal, John Goodman, Steve Buscemi, Helen Mirren.
Director: Dan Scanlon
Genres: Animation/Comedy/Family/Fantasy