Saxony Sand Castle Competition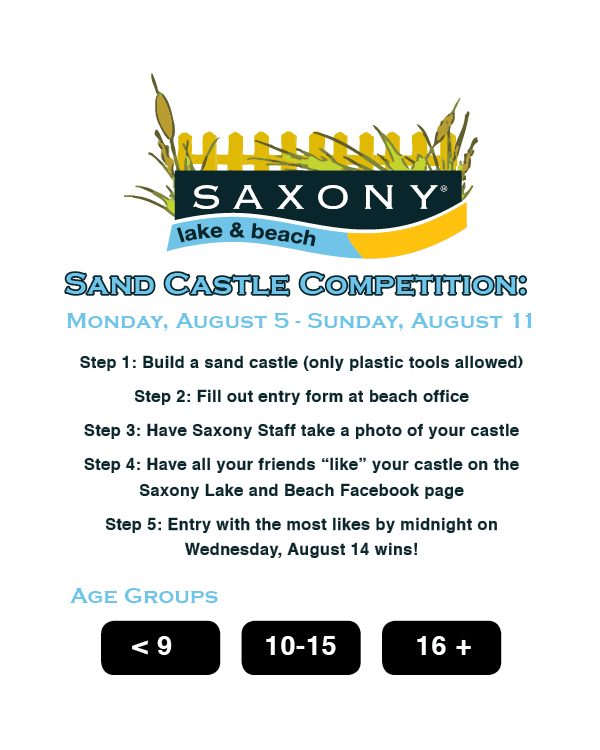 FISHERS, Ind. (August 5) - Saxony Management Company is hosting its first Sand Castle Competition at Saxony Lake and Beach from Monday, August 5 through Sunday, August 11. Participation is free and winners will receive a prize including a gift card to Jack's Donuts. The competition is divided into three age groups, 9 and under, 10-15, and 16 and older. The winning entries will be determined by the entry with the highest number of Facebook "likes" on the Saxony Lake and Beach Facebook page on Wednesday, August 14 at 11:59pm. Winners will be announced Thursday, August 15.
To participate in the contest visit Saxony Lake and Beach during operating hours (11am-7pm). Then, build a sand castle using only kid-friendly tools (no metal shovels permitted). When you complete your castle notify the Saxony staff member on duty in the beach office. He or she will then take a photo of your entry and ask you to fill out the entry form. Your castle will then be posted on the Saxony Lake and Beach Facebook page.